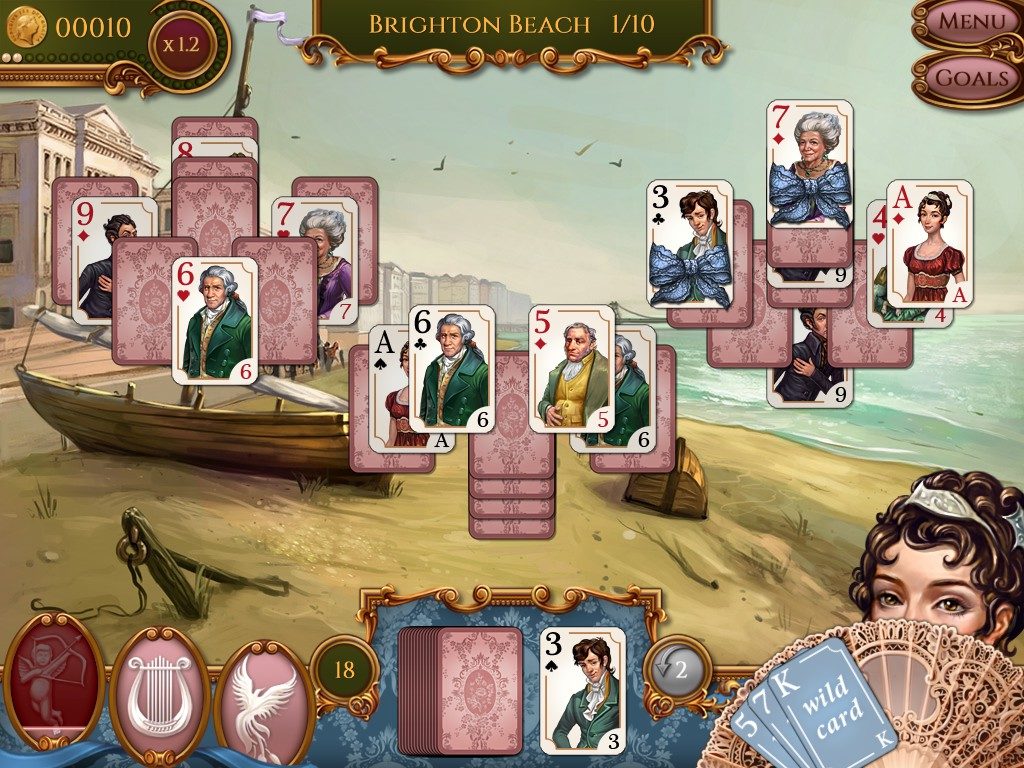 How did I end up playing Regency Solitaire? It was late at night. I was enjoying my new interest in Scotch and I was looking for a fitting yet unchallenging game, that wouldn't distract me too much from my venture into kilt wearing malt spirits, but also keep me from feeling like a lonely drunk.
I stumbled upon Regency Solitaire while browsing aimlessly through my game collection. It's another bundle acquisition so I had completely forgotten about it. What a lucky find! It turned out that Regency Solitaire would exactly meet aforementioned demands.
It's Solitaire with a twist, wrapped in the most banal and cliched Regency England story imaginable. You play as a young woman, Bella, who has problems. From the publisher's description: 'Play your cards right as you tour historic locations, from stately homes and lavish gardens to the fashionable towns of London, Brighton and Bath. Decorate the family ballroom to unlock gameplay features and improve Bella's chances of finding true love!' Awesome!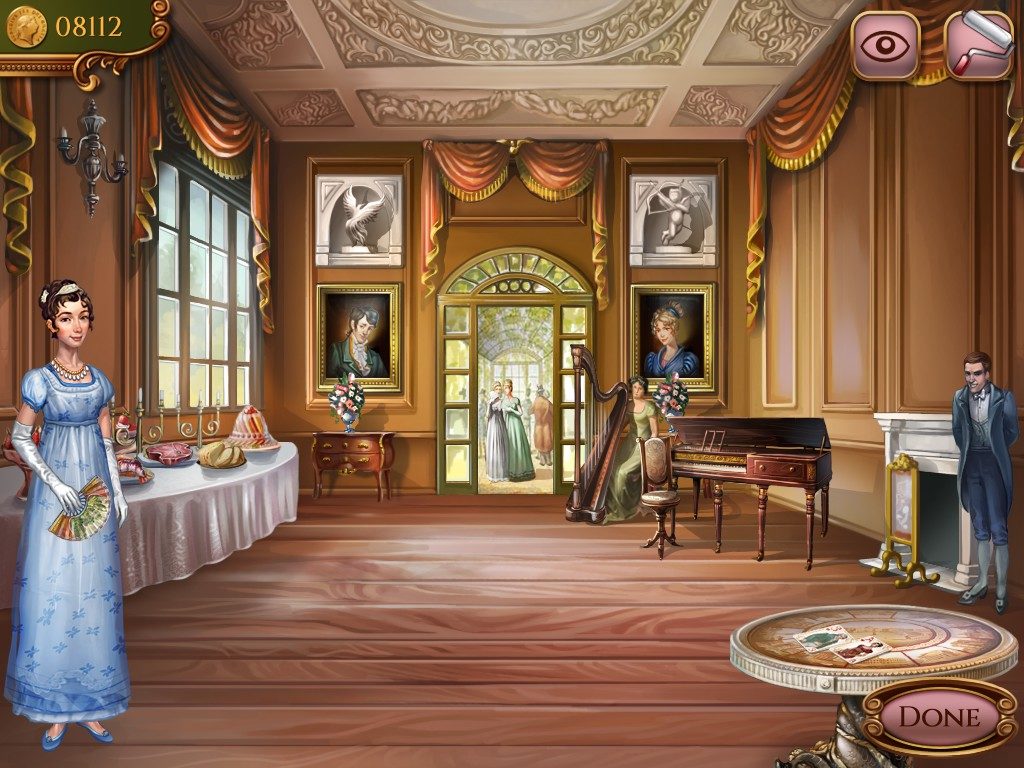 The nicely drawn visuals fit the game very well, and the original composed classical music pieces are great, but few in numbers. Still, they take a surprisingly high amount of repetition until they turn annoying.
The game itself is not as clever a card game as it might first appear. It relies too much on luck and not enough on skill, but that might have been a conscious design decision. For me it works similar to games like Euro Truck Simulator 2. It's mindless, yet satisfying repetition (I really want that ballroom to be pretty for Lord Worthington!) that let's you relax and even zen out a bit.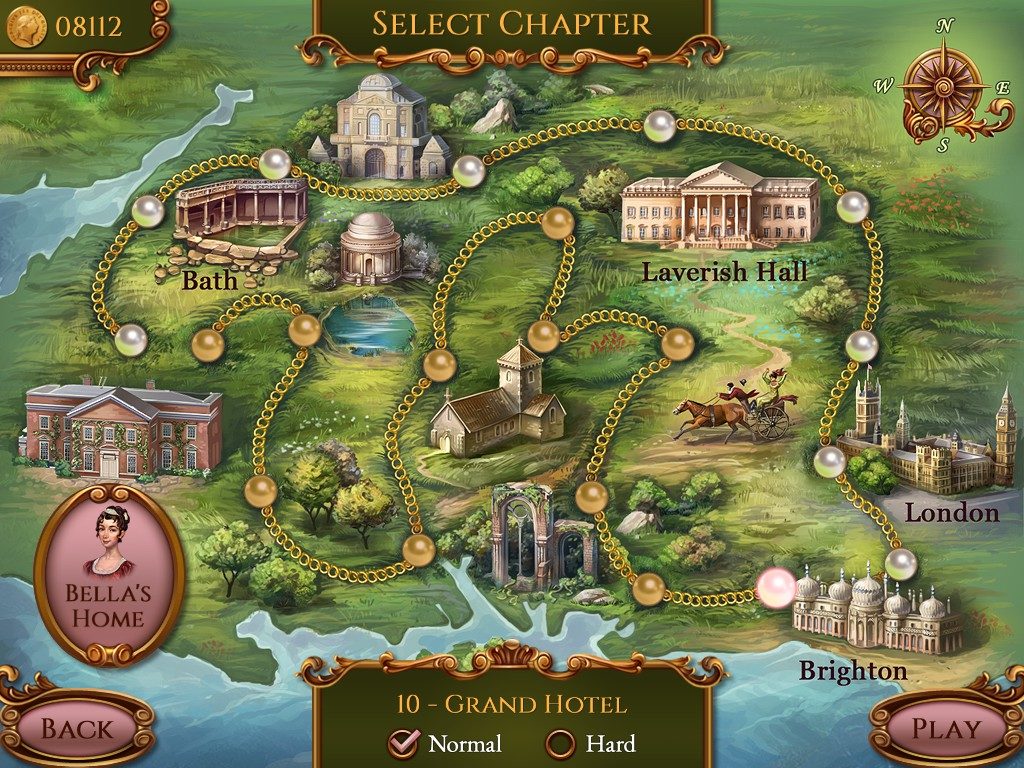 The gameplay is solid, but I have some minor gripes: Why can't I select a single stage after a botched up game? Instead I have to replay all ten stages of a level? When you're tired and partially drunk, the 'replay' and 'next' button are awfully close together. Why is there no button to instantly replay a stage because I was dealt an unplayable set of cards? Also when I hit 'replay' I would expect to restart the stage with the same wild cards and abilities I collected earlier.
I had a fun night with Regency Solitaire. I'll probably pick it up again, should I find myself in a similar state again. Be aware that your enjoyment of the game might be greatly enhanced when you feel the gentle burn of an Ardbeg 10 down your throat while playing. This is probably true for most things in life.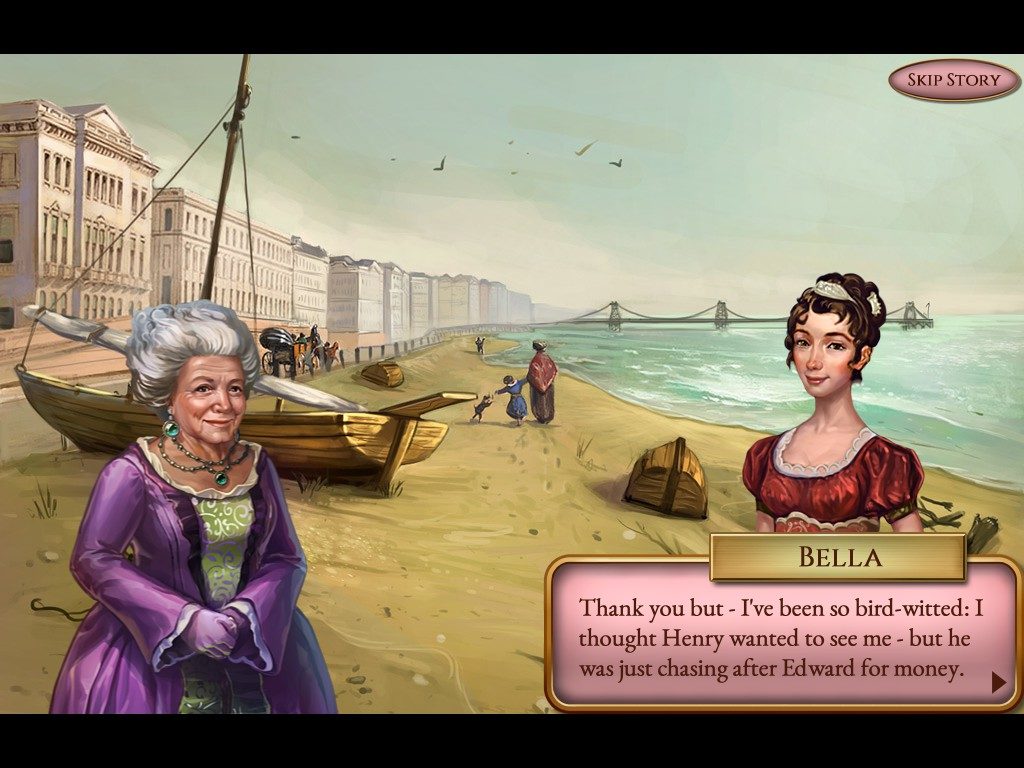 Info: Regency Solitaire was developed by Grey Alien Games and released in 2015. You can buy it at Steam.