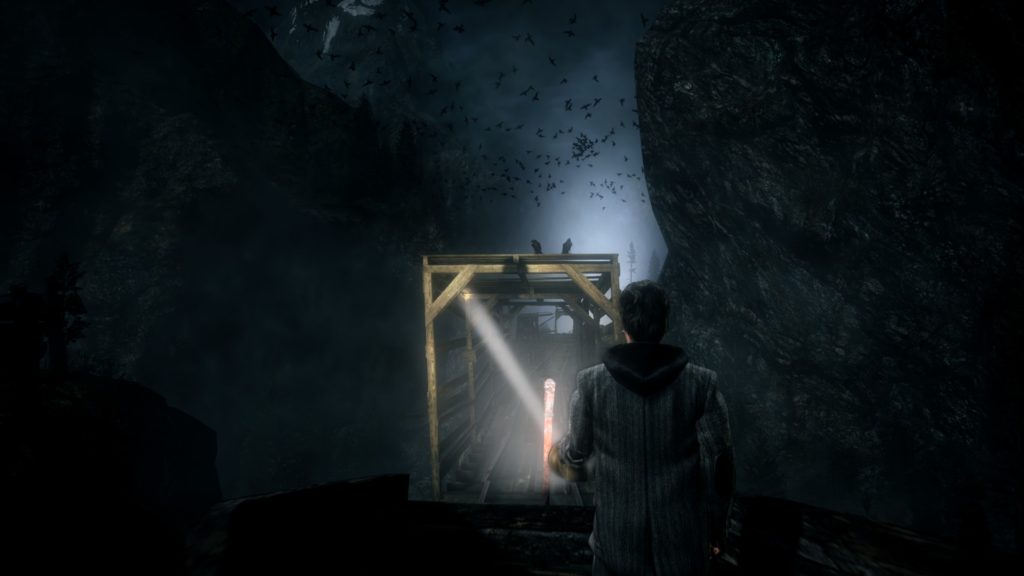 Not the brightest bulb on the porch
Welcome to finishing off 'Alan Wake'. I liked my adventure with him, but I am also glad it's over. The second part of the game felt less like a chore than the first three episodes, but it still felt artificially stretched in many places.
I enjoyed how the game left me in the dark (ha!) about what's really going on. There are multiple ways to interpret the story, but fortunately the game never explains what's actually 'real' in the game. This serves the atmosphere quite well, and leads to some clever moments.
Which stands in stark contrast to the dumber than dumb puzzles the game still feels like throwing at me. 'Press B to solve'. Then again, more challenging puzzles probably would have ruined Alan Wake's pacing. Remedy should have left them out completely. They fulfill no other purpose than to insult the player's intelligence, which the game doesn't hold in high regard anyway. The hints the game gives via Alan's inner monologue are as subtle as a fat man charging at you with a chainsaw: 'The viking boat looked imposing – almost like a battering ram'.  Gee, I wonder how I'll get the door open.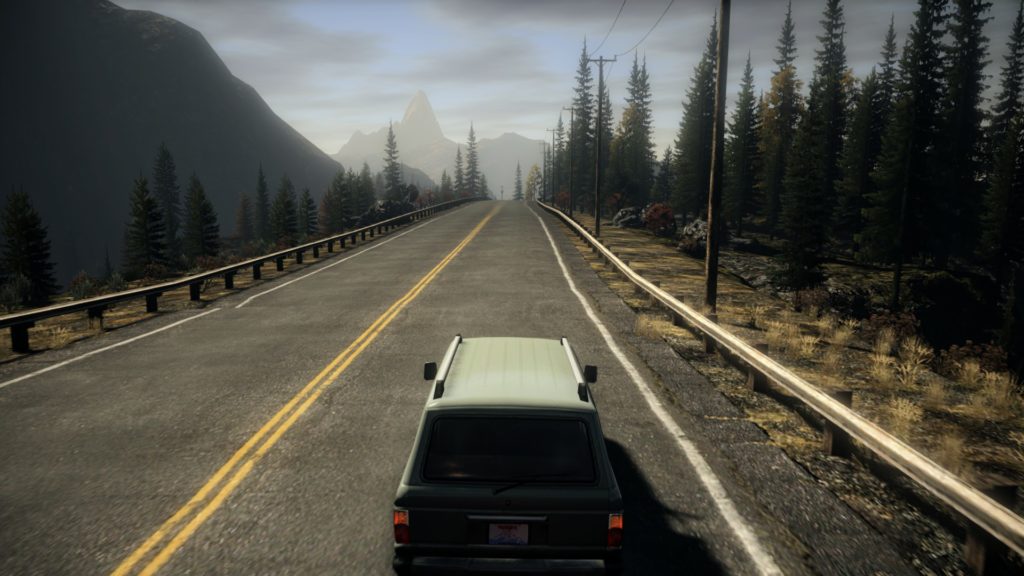 Who are you?
While 'Matthew Porretta', the voice of Alan Wake, clearly has never been drunk in his live and thus fails to voice act appropriately, the game designers and writers certainly didn't lack the experience. I appreciate that the game doesn't take itself too seriously and manages to wink at you at the right moments. That is until the second half, where the tone of the game goes all over the place. From completely over the top weirdness in Episode 4 (heavy metal concert shootout) to a more Hollywood action comedy in Episode 5. Yes, that pump action shotgun is fun, but a wacky sidekick added on top of that and your already brittle horror mood evaporates. Even though these episodes felt out of place, they still were a lot of fun. The finale on the other hand felt like a couple of end battles strung together that ended in an underwhelming boss battle (but at least it was over fast).
This would have been a great six hour game, but they stretched it into an okay twelve hour game. Still I enjoyed my time with 'Alan Wake'. It's pretty looks (even for an seven year old game) and the interesting story kept me entertained til the end.